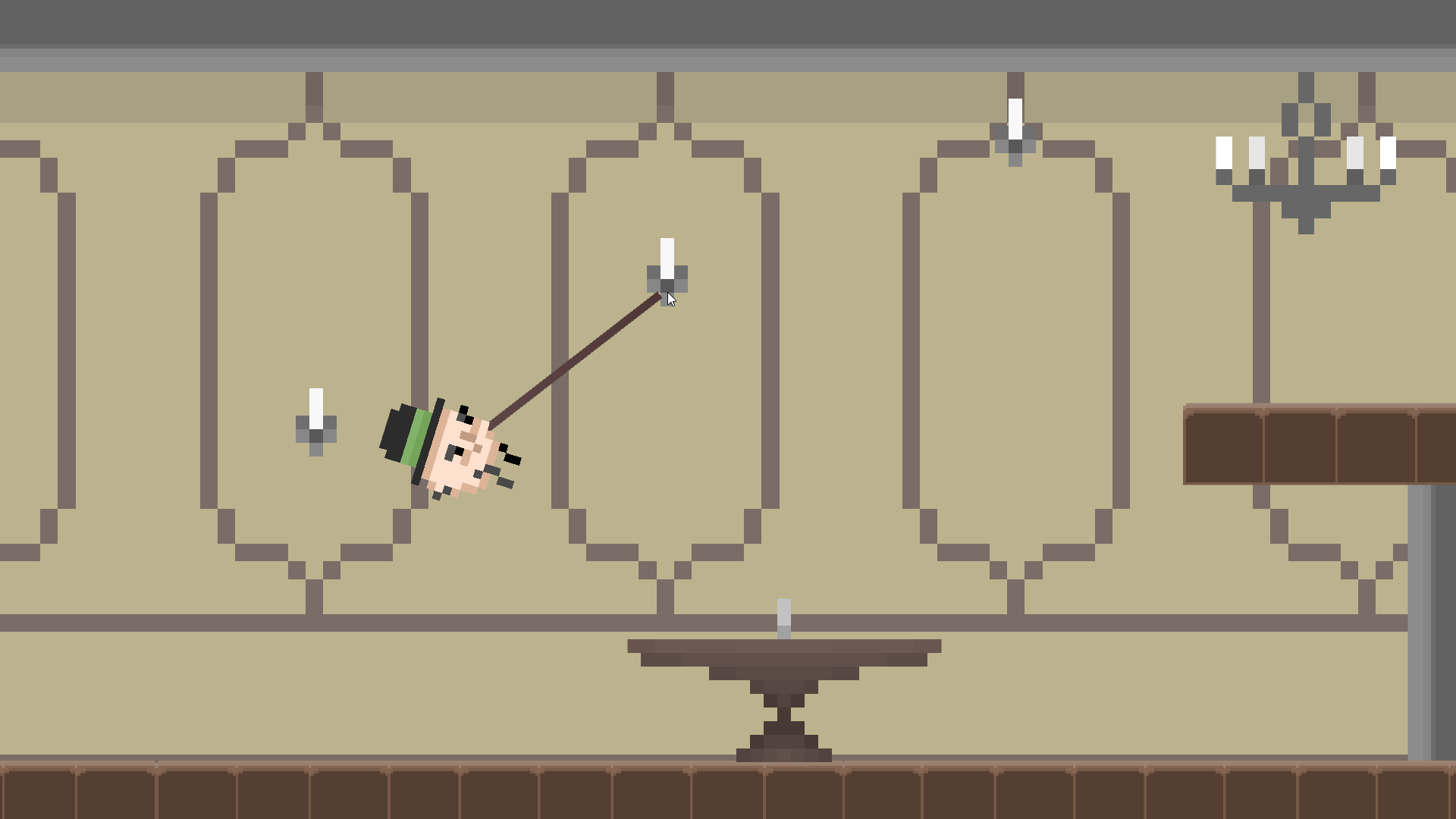 Potato
A downloadable game for Windows
Potato was a solo project for Ludum Dare#36
Updated v1.0: Potato was worked on and polished as an entry for GamesFleadh 2019 in their competion theme of Platformers. Although It didnt win, it took home a trophy for Best Video Game Trailer! You can now download the latest version of potato!
---
Updated v0.5: Polished and fixed for a college assignment jam with the theme of "Opposites"! Two opposites can be seen here, the opposite to an Irish person, a potato, and the opposites of forward and back while swinging :D! You can download the LD version or the College Jam one with the 'Paul' name below!
---
PostLD:Twas my first solo game jam and I spent most of my time programming which was crazy difficult for me. I'm primarily an artist/animator so It was enjoyable enough.
#LDJAM
Game Design/Development and Art/Animation by : @Kalobrienz
Music by: @Robert_Hughes2
Download
Click download now to get access to the following files:
Potato_GamesfleadhEdition_V1.0.zip
51 MB
Potato_Windows_PaulGameJamVersion.zip
51 MB
Comments
Log in with itch.io to leave a comment.
Left Mouse Button doesn't work for me in either build?
So! Much! Glitch! Okay, Next time you update this (If ever) Make sure that the [E] key WORKS EVERY TIME! It's REALLY rare for it to work at all for me!
...But other than that, it's pretty fun.
Which version did you play :o? I fixed most of the glitches in the PaulJam version. Be sure to have the mouse on the lantern looking objects!